A Struggle with Sin Free Download Latest Version
A Struggle with Sin Download Walkthrough + Inc Patch Mod Apk For PC Windows, Mac, Android – is the story of a fantasy world in the midst of a civil war.
Developer: Chyos Patreon
Censored: No
Version: 0.5.0.0
OS: Windows
Language: English
Genre: 3DCG, 2D game, Male protagonist, Fantasy, Animated, Adventure, Corruption, MILF, Monster girl, Vaginal sex, Anal sex , Big ass, Big tits, Blackmail, Voyeurism, RPG, Groping, Virgin, NTR (optional), Netori (separated from NTR), Combat, Incest, Transformation, Religion, Drugs, Monster, Cheating, Oral sex, Creampie, Combat, Turn based combat, Sexual harassment, Interracial, Sex toys, Masturbation, Group sex, Multiple penetration
Overview
---
A Struggle With Sin is the story of a fantasy world in the midst of a civil war.
Rising taxes and raids by orcs and bandits make each villager act according to their own needs first.
Will you become like the others in this corrupt society? Or will you stay true to yourself and find a way out of the chaos that surrounds you?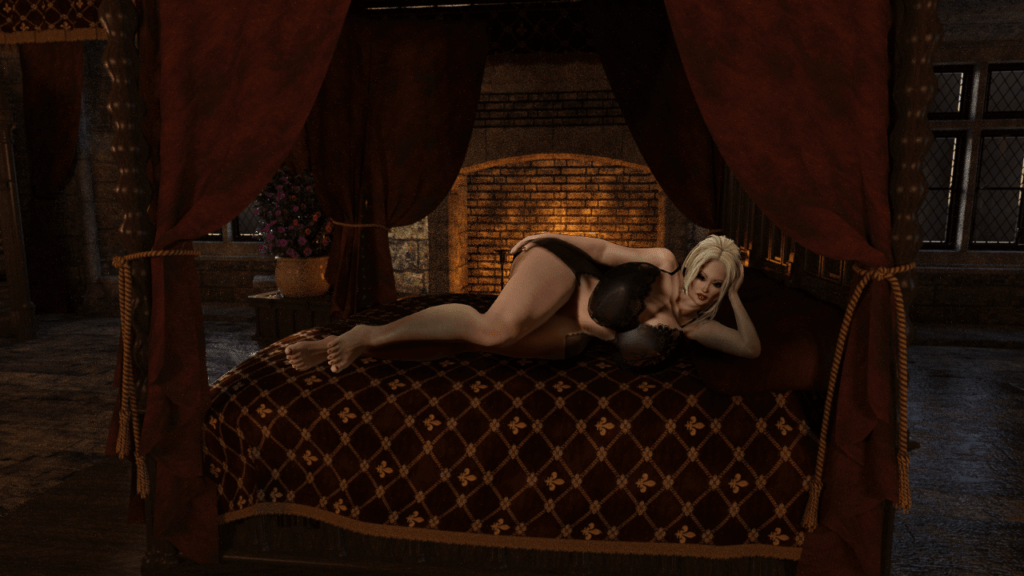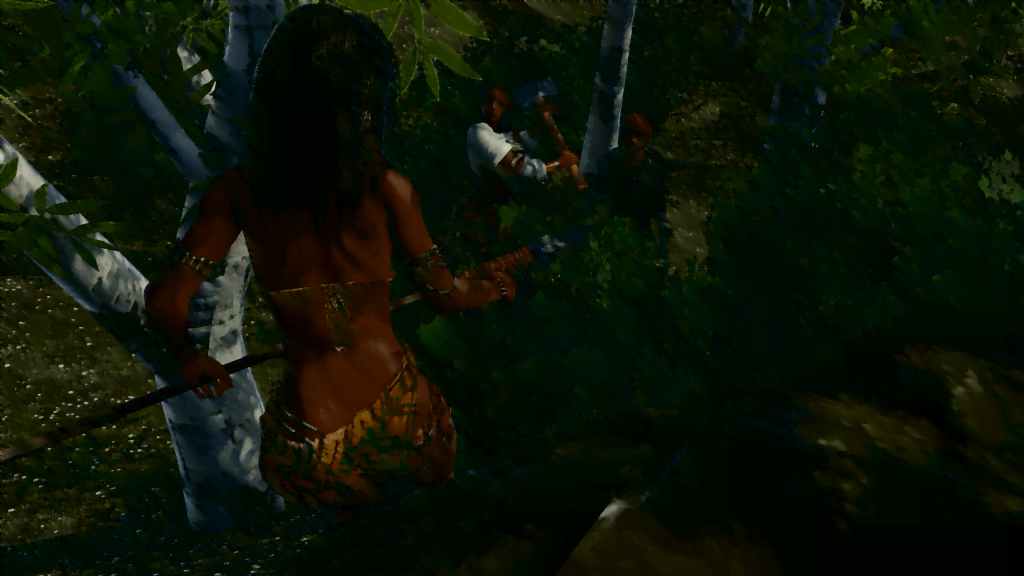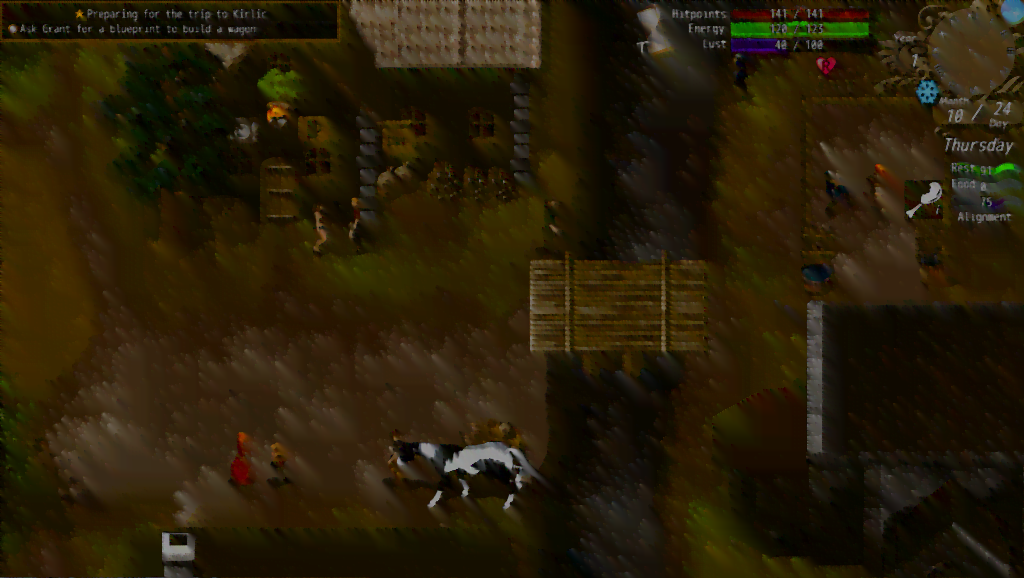 v0.5.0.0:
Final part of Anya's quest (5 new animations for her) (+2 ntr)
Some other fixes around the world that have been reported to me over the past weeks
v0.4.9.9b:
Nyra's bonus scene (7 animations)
The next part of Anya's quest (2 animations + some transition animations & images. ~200 images)
Some bugfixes around the board (the cat quest is still bugged, I didn't have time to fix it
v0.4.9.5a
Frisha's bonus scene
New skills from Corven. If you further increase the MC's hunting skill he will teach you up to 3 new skills
New armor and recipes to craft it
2 new maps
Start of Anya's quest (2 animations for her so far, more to come in the coming week)
1 new ntr animation for Tia & Lyvia
Fixes for all kind of reported bugs
v4.9.0
11 new animations for Ophilia, you can continue her quest by a few more steps (it is currently not possible to complete it since that requires either the implementation of Kirlic or more steps on Arianna's quest)
Rework of the animation between Giron/Frisha
some smaller changes and fixes
v0.4.8.0
Verena's Bonus scene (new dress + scene for her and Claire)
First part for Athia's character progress (2 paths depending on your choice regarding Gwen) / in this version currently 2 animations for her + 1 for Emily
Expanding the house to the 1st floor + new furniture for it
Tia will now cut wood for you if you leave her in Arenfield at 4pm (you need to talk to her first to activate this)
You can now complete Athia's quest (different depending on your choice with Gwen) – 7 new animations (in total 10 since 0.4.7.6)
If on Gwen's path autobattles will now increase her corruption
v0.4.7.5 and 0.4.7.6a
So what is now added?
Gwen's & Sabrina's bonus scene with 10 animations (depending on the path you took with Sabrina), to see it you must have had sex with Sabrina at least 3 times and then do it again.
2 new animations for Gwen, 4 for Sabrina (again depending on route)
You can now continue Gwen's quest, there is still some more dialogue missing for the aftermath. I will add it in the update in the coming week.
New character sprites/dialogue images
Bugfixes and smaller changes to Gwen's older scene (hope that doesn't cause any problems, had to change the code a bit so that it would work with the new animations)
You can now renovate the first floor of the MC's house. (I have already made preparations for the 2nd floor, but that will come in the next update)
You can continue Gwen's quest which will change the relationship between her and the MC depending on your previous decision. (4 new animations at the altar in her house)
There is a new conversation with Sabrina after the events. This will add more dialogue and a new animation when you wake her up at night.
The first steps of Athia's quest. I've added some more sprites and dialogue images for that, but real content for her will come in 0.4.8.0 as I said before.
v0.4.6.5a
2 new quests for Umah (5 animations for route 1)
Claire's bonus scene (new options in the kitchen after you completed her story)
Maui's scene from the hunting ground is now available at Rumah
New battle backgrounds for forest maps & Madrag Kaz
Some bugfixes
v0.4.6.0
You can now complete the quest Defending Rumah
1 new scene for Raaisha (2 new animations)
A new scene for Tia & the native at the fire
A short new quest
New background images for Maui's scene
Updated the nw.js files to increase the performance of the game (should also remove the error when starting the game) – Please let me know if someone is having problems because of this!
Bugfixes and a small update to the Krampus fight
v0.4.5
Reworked all of Maui's scenes, dialogue images, sprites (~460 images)
Added a bonus scene for Mira & reworked her dialogue images (~360 images)
2 new maps
Continued the story around Rumah (incomplete, will be continued in 0.4.6.0)
1 new scene for Nyra inside chieftains hut and outside at Rumah (2 animations, 57 images)
4 new characters, I've made dialogue images and sprites for them. You will see more of them in the coming update 0.4.6.0.
New content for Raaisha: A new scene solo and another with Tia both available at 2 locations in Rumah. And a new scene for her and Dasan should you have chosen that route.
Should Dasan have escaped during the confrontation in Rumah you can now find him again.
A few smaller changes (You can now ask Tia to come with you/stay in Arenfield)
Bugfixes as always (the biggest I can remember was the one with Kate's pregnancy not showing her belly in the dialogue with Grant & Ophilia at the table at the inn)
v 0.4.4.0a
A new bonus scene for Penny (5 animations)
Lucius has now a daily cycle and you can watch him from outside the shop through the window
Reworked 3 of Kate's older animations (This was on my todo list for a long time now)
You can now build beds for Emily's orphanage, to do that talk to Roderic in his workshop
Kate can now get pregnant. This comes with some choices for the MC, you can prevent it of course if you're not into that kind of content and it's completely optional. (7 animations for Kate when she is pregnant)
Claire: Reworked her dialogue images, added a new scene with her when she's sitting at the fireplace in the morning (2 animations)
Verena: added more dialogue adjustments to her dialogue with Claire & in case you visit Arianna.
You can now skip multiple days when using the skip time function
A new Halloween event (no scene). Is available during October RL time and during ingame October.
Just made a lot of grammar/typo fixes, a big thank you to him from my side!
And as always a lot of bugfixes! Thank you all for the reports!
Hope I didn't forget anything…
Next month I'll be working on Raaisha's update. This will further expand the forest and I'll be adding the orc village. This is going to be a bigger update and I expect to work on it for 2 months. There will be of course updates for each month as always.
How To Install A Struggle with Sin
---
Extract
Play the game
A Struggle with Sin Free Download
---