18Titans Free Download Latest Version
18Titans Download Walkthrough + Inc Patch Mod Apk For PC Windows, Mac, Android – The Teen Titans are young superheroes fighting crime under leadership of Robin.
Developer: Mity Patreon
Censored: No
Version: 1.2.1
OS: Windows, Linux, Android, Mac
Language: English
Genre: 2DCG, 2D Game, Male protagonist, Parody, Animated, Fantasy, Oral sex, Vaginal sex, Turn based combat, Handjob, Anal sex, Voyeurism, Group sex, Monster, Titfuck, Bukkake, Creampie, Prostitution
Overview
---
The Teen Titans are young superheroes fighting crime under leadership of Robin,
Unknown to the other Titans, Their team leader Robin was abducted by Slade, one of their most dangerous enemies
After restraining him, Slade take a syringe and inject something into Robins veins accompanied by a cryptic message.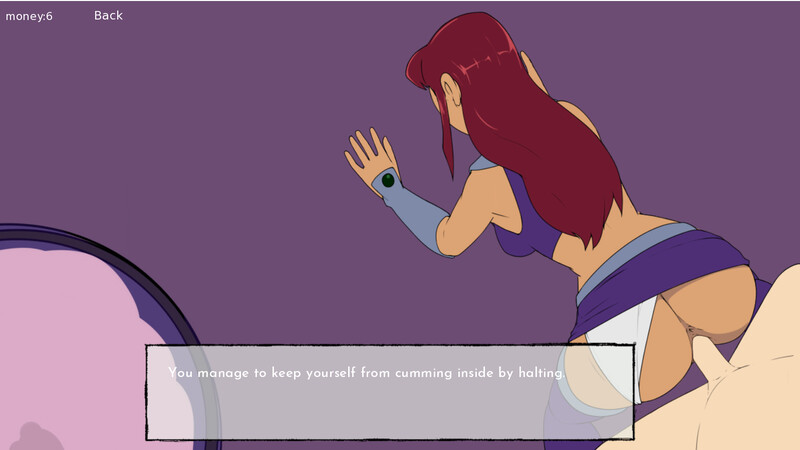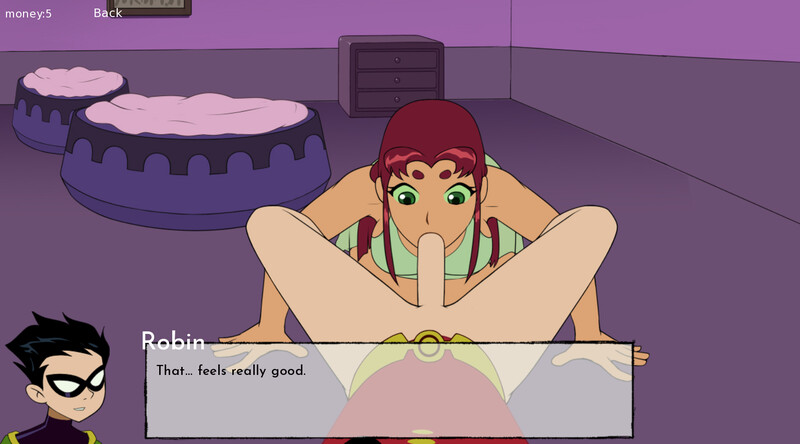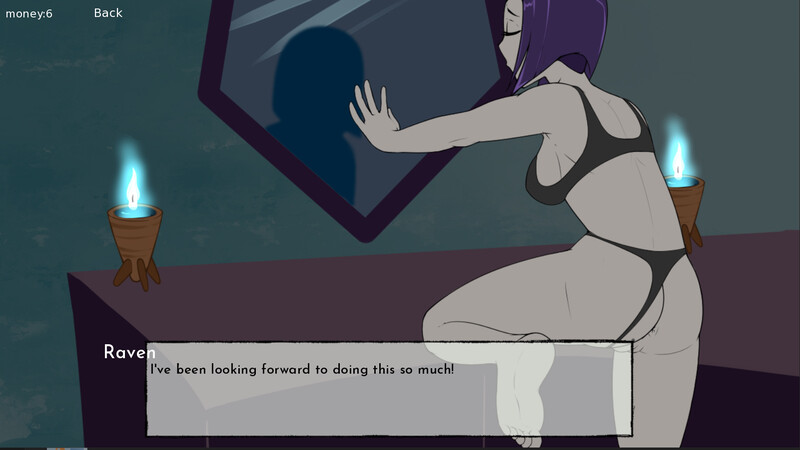 v1.1.7
In this build you'll be able to get a blojo from Terra(Starfire will come and help) and the second time will be slightly different. The Sladebot will be rebooted(partly). You can have vaginal sex with her and move her to the mc's room.
Bumblebee will come around to help out with the Sladebot and you'll be able to see her in the bathroom afterwards.
Blackfire will be able to get some bumfun in the holding cell. Of course you can invite Starfire to watch and she'll do what she threatened Blackfire with the last time. Rhymes "with kiss in her face".
Terra can also come along when you visit Jinx from now on. Just like Starfire she can Kiss jinx in her face during the vaginal sex scene and she has some small things to say during the other jinx scenes.
And finally you can look into Raven's hand mirror which you could already see in her room during the last build. Just a little warning, Some of you might expect a full on orgy here. That would be nice eventually, but it's not there yet. Instead there will be butt fun with Raven… sort of… You'll meet Raven's dad… also sort of… It'll make sense once you see it.
Oh and finally, there will be a new poster for the mc's room which you can buy from Yhads.
v1.1.5
There will be a new scene with Pantha if you win from her during a fight.
Blackfire will have a new scene in the holding cell, but don't forget you'll have to have come inside her during the earlier scene before that unlocks. You can of course take Firestar along for a slightly different ending of that scene.
Jinx will also have a new scene in the holding cell. It will only be unlocked when something happens elsewhere first. The earlier scene for that is not required.
You can take Terra on a date and Raven can be taken on another date too. I'd suggest to go with Terra first.
Things happen, Chu-hui will call you again and you'll fight two new enemies.
You can search and find the three parts Cyborg needs to put together a working Sladebot(but that's as far as things go).
And finally there's a vaginal scene with Raven.
v1.1.4
Edit: 1.1.4 fixes Batarangs not properly working in 1.1.3 (only the batarangs)
Hey all, a few people were getting stuck in Teen Tower immediately after Raven's date. At first I had no idea how that could happen, but then I noticed you could take Raven out on a date during the day which is what caused the progress lock.
I removed that bug and added some retroactive fixes. So if you are one of the few people who couldn't progress pass that point, it shouldn't be a problem anymore in this version.
Ps, if you can visit Pantha and lose to her(thus forcing night to occur) you can also bypass the bug without needing to download this version.
I also took the opportunity to fix a few graphical glitches and add some dialogue during battles when you can't use items against certain enemies(this introduced a new bug with the Batarangs which is why 1.1.4 was needed!)
How To Install 18Titans
---
Extract
Play the game